AT IMA WE KEEP OURSELVES ALWAYS UPDATED.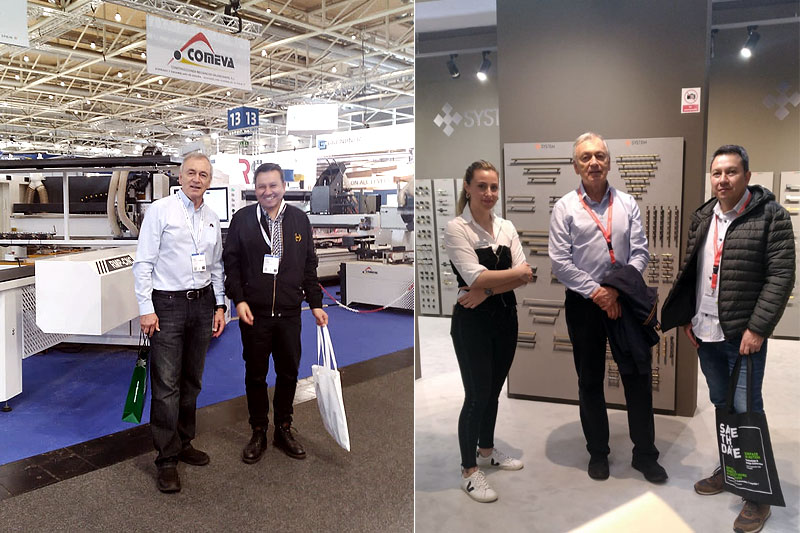 Last May, our President Mr. Jaime Lechter together with our Technical Director Mr. Oscar Jurado and our Purchasing Director Mrs. Maria Eloisa Calderon, traveled to Germany to visit the "Interzum" fair (in Koln) and "Ligna" fair (in Hannover).
Those fairs are held every two years and are the largest in their fields worldwide. Interzum, specialises in all types of hardware and materials for the furniture industry and Ligna in machinery for furniture manufacturing. More than 15 countries participate in those fairs and around 1600 exhibitors take part in each event. An important highlight of this year's fairs was the participation of Turkey. They presented a large variety of impressive machinery as well as furniture hardware, synthetic coatings, veneers, decorative elements, etc.

These types of visits not only increase our production capacity, with the introduction of new, state of the art machinery, but also broadens our knowledge with new production systems; also, it will help us to recommend to our Clients new materials that are more economic and friendly to the environment. Our executives expended many hours talking with a lot of suppliers and made a lot of contacts with different experts related to the wood industry; all that will allow us to continue to be among the most advanced factories, and continue to be at the forefront of the Industry not only in America but also worldwide.